Product Description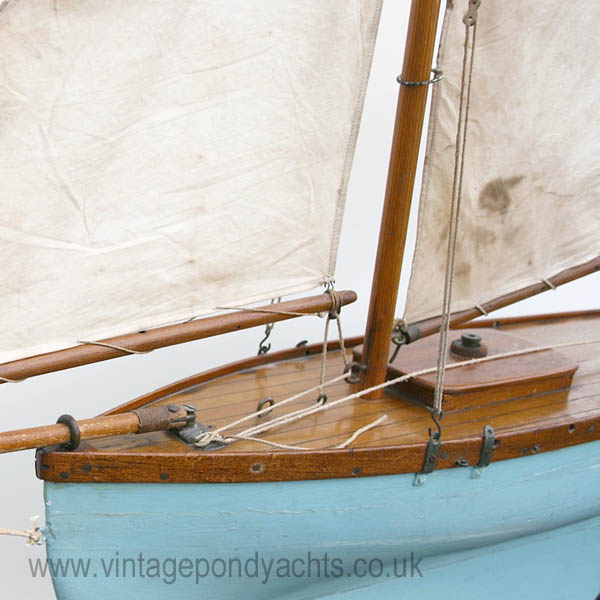 A beautiful early wooden, non commercial, pond yacht with fabulous patina and charm.
Believed to be pre first world war this model sailing boat comes with some history having been passed down through the original builders family until now.
At approximately 31″ (79cm) long x 43.5″ (87cm) tall it's an impressive yacht that displays well and is sure to be a focal point in any room.
It's rare to find early, unmolested examples of these yachts. This model looks complete, original and very much as the builder* intended aside from the delightful aged patina that can only be acquired over time. There is some cracking to the paint where the wooden keel joins the actual hull (please see images) but the wood is sound, nothing is loose and details like this add charm and character to the piece.
*It's always nice to know the provenance of such models so details of the original builder together with his address in London at the time of the build will be supplied with this model.
As with all our vintage items we are more than happy to supply any additional images that you may require, we try very hard to provide honest and accurate descriptions of products and should you need any further information, please don't hesitate to contact me.